Controversial LGB Alliance is granted charitable status but moves sparks backlash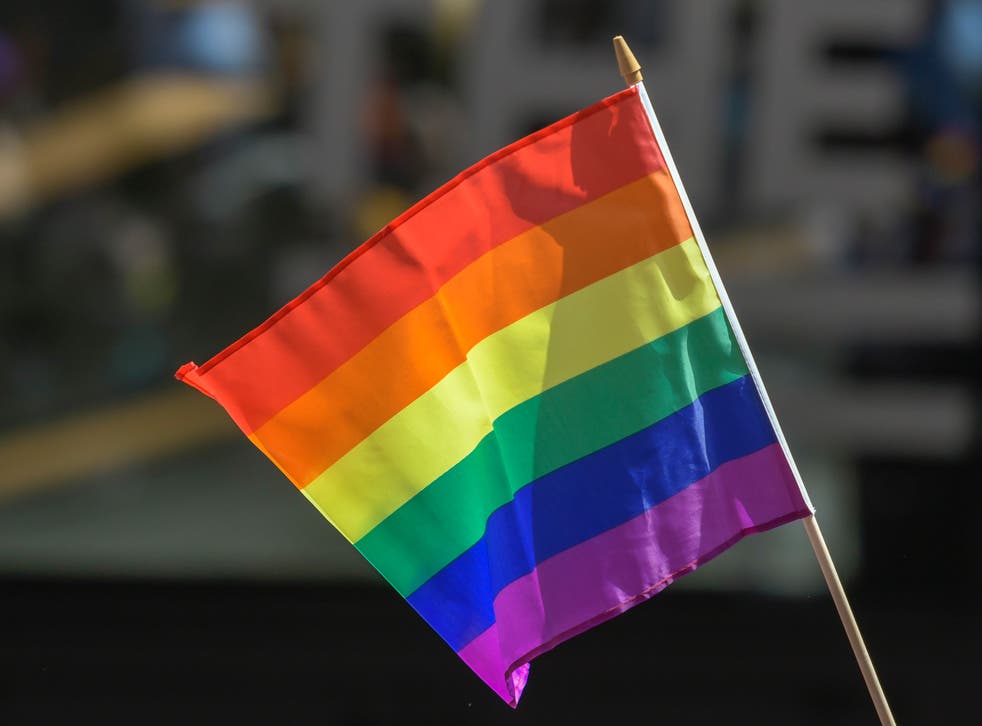 Government body the Charity Commission is facing a backlash after confirming that the controversial LGB Alliance will have charitable status.
In a statement, the commission said the organisation meets the legal tests needed for it to be registered as a charity, including having "exclusively charitable purposes for the public benefit."
LGB alliance was founded in 2019 in opposition to Stonewall's policies on transgender issues. Its website says it promotes the interests of lesbian, gay and bisexual people. But critics believe it to be transphobic, something it has denied.
A statement on their website reads: "We believe that attempts to introduce confusion between biological sex and the notion of gender are harming LGB people.
"The confusion between gender and sex means that lesbians are told they must accept that a transwoman is a woman as a matter of absolute fact.
Read more:
"We believe that attempts to compel women to believe that male genitals can be female is a form of sexual assault."
It adds that gender dysphoria is related to "the rise in pseudoscience and increased misinformation about basic biology".
The decision to grant them charitable status has been slammed by numerous people, and a petition for the commission to reject the decision had garnered almost 36,000 signatures at the time of writing.
Lawyer Jo Maugham said:
While author Charlie Stross called the decision "an outrage":
Ryan John Butcher, the editor of LGBTQ publication Pink News, said the group is widely regarded as "a transphobic hate group":
The petition, which was launched prior to the Commission's decision, says: "LGB Alliance is a political campaign organisation; the main aim of the campaign is seemingly to remove trans people from LGBT."
But in its statement, the Commission added that it was not their role "to make value judgements about the aims or ideas put forward by an organisation," adding: "The commission noted that LGB Alliance asserts that it engages constructively and respectfully with representatives of the transgender community, has a number of supporters within the transgender community, invited transgender supporters to attend and speak at the meetings it has held and has spoken publicly about its commitment to equality and respect for transgender people."
The Commission noted that it had received "a number of objections" to the registration of the group.
The organisation has faced controversy since it launched in 2019. It been branded a "hate group" by many in the LGBT+ community, including Pride In London, the LGBT+ Lib Dems and the Labour Campaign for Trans Rights.
In June 2020, the Alliance said in a tweet that it is not homophobic to oppose same-sex marriage, citing a statistic that most LGB people are not married. It has been called transphobic by politicians including Labour's Angela Rayner and journalist and campaigner Owen Jones.
As a charity, LGB Alliance's "position will be there are only two sexes and gender is a social construct, and that this perspective should form part of the discussion about these issues," the Charity Commission said.
"LGB Alliance explains its position on the basis that it seeks to protect women and young people in particular. It argues, for example, that some spaces should be limited to biological women where they are potentially at risk.
"LGB Alliance is also concerned about the support and after care that is provided for young people who are uncertain about their gender identity and when applying for a Gender Recognition Certificate."
If the resurfaced petition receives 100,000 signatures, it will be debated in parliament.
Indy100 has contacted the Alliance for comment.
This article was updated on 21 April 2021 to include some additional information and to amend the emphasis of the headline.