Diners spark debate after taking their own noodles to a restaurant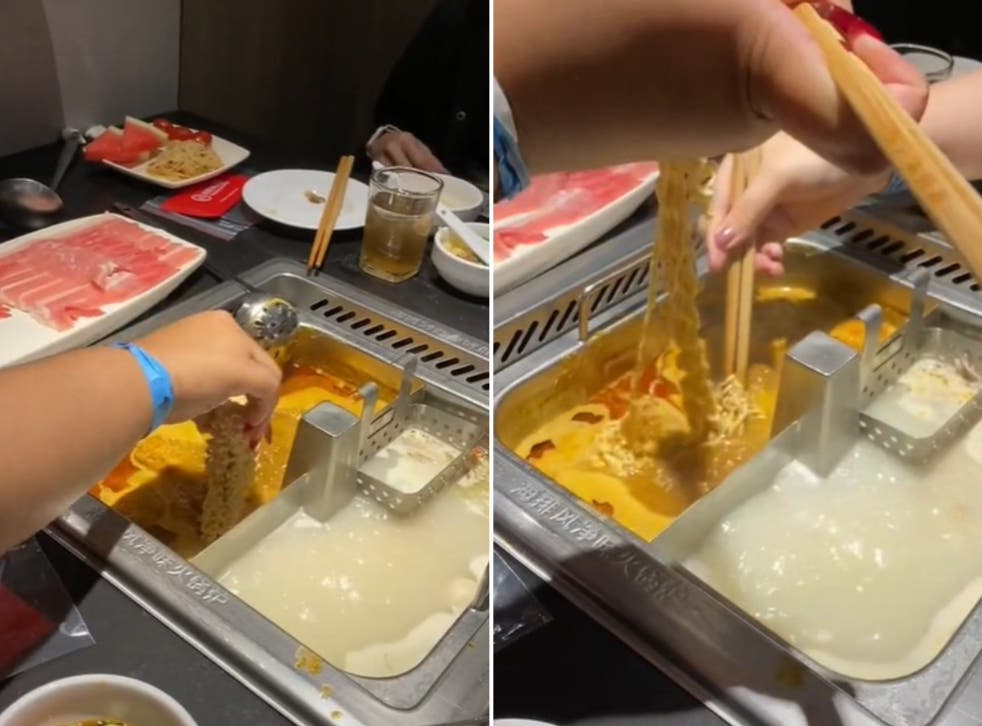 A woman has divided people on TikTok with her money-saving hack after sharing how she and her friends brought their own packet of ramen noodles to a hot pot restaurant.
TikToker @iqzhprius captured footage of her friend who took the dried ramen noodles out of her bag and placed them into the bubbling broth to cook. In a matter of seconds, the noodles started to soften and the friend began to stir and lift them up to show the noodles being cooked.
For the video caption, the TikToker noted the motivations behind this move and wrote "saving money" as it meant the group didn't have to order and pay for ramen noodles from the actual restaurant menu.
Since sharing the frugal advice, the TikToker's video has received 7.9m views, 510,000 like, along with over a thousand comments from people sharing their thoughts on the move - and let's just say many viewers were divided.
A commenter who claimed to be one of the diner's in the TikTok clip provided some more details and wrote: Y'all his is not an all you can eat place."
She added: "The noodles are overpriced and they're the same kind of noodles as what we brought," to which the TikToker agreed and replied: "Exactly!"
Sign up to our free Indy100 weekly newsletter
Though some people couldn't understand why the group had done this, considering they had already purchased an array of food.
One person said: "if u saving money just eat at home."
"But ur already paying $30+ for that already??" another person wrote.
Someone else added: "U ordered all of this and brought noodles for saving money!?? Lol noodles are the cheapest."
Meanwhile, others were more concerned over whether it was safe for someone to bring their own food to a restaurant and use the restaurant's appliances to cook it - especially if someone could be allergic.
"Bringing outside food into restaurants can kill people with food allergies," one person highlighted.
Another person also noted this and added: "No outside food. one, they earn less and u r using their electricity etc. two, if food poisoning, u can't blame them."
However, there were just as many people in the comments section defending the move, describing it as "smart."
One person wrote: "Noodles are $1 and these places charge like 4.99!!!"
Someone else added: "Y IS THIS SO SMART," another agreed and said: "y'all understood the assignment..."
"She ain't payin' 100 bucks for meat and not get full. She's getting her money's worth," another person argued.
Although, one person pointed out a potential flaw to the thrifty thought-out plan.
"Wait imagine the waiter sees it and thinks they forgot to include it so they add it to the bill," they pointed out.
Each to their own, it seems...