9 best online furniture stores to browse for new home furnishings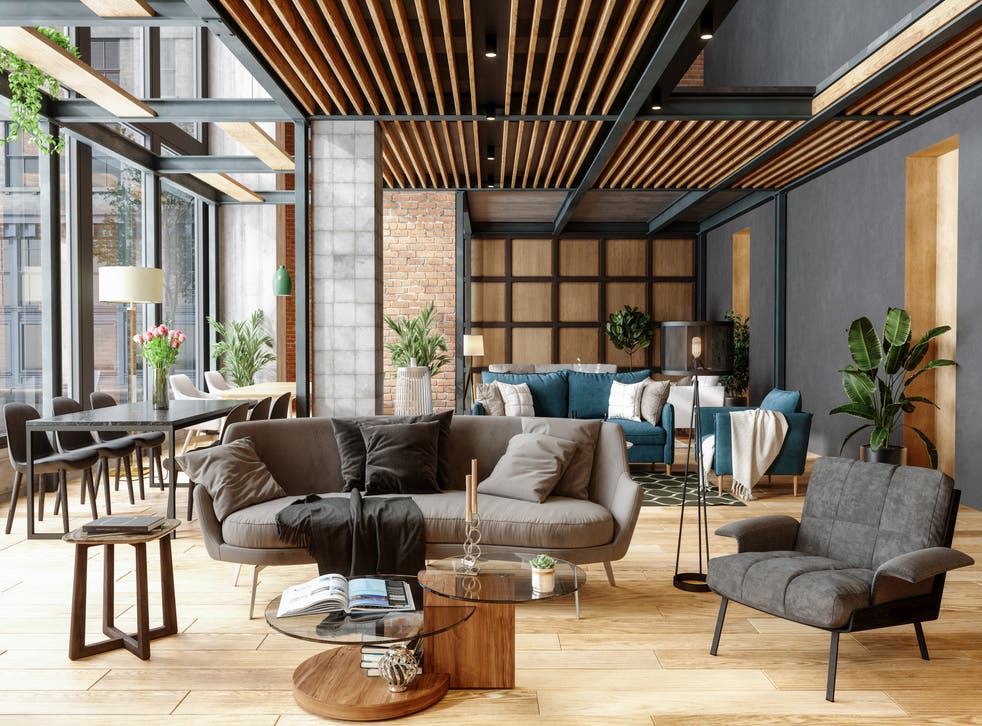 You need furniture, and we're here to show you the best. Check out our favorite online stores for the stuff below! If you don't see something you like here, check back in the future as we'll be updating this piece periodically with our new discoveries and faves.
MFO specializes in "clean, sleek design" for the modern customer who likes a contemporary feel, moderate prices, and excellent customer service including free white glove delivery for buyers in NYC, New Jersey, and Philadelphia on orders over $999. Standouts we noticed include the Turin Platform Bed pictured above that features built-in LED lighting to enhance the nighttime mood in your room.
For those who want a clear vision of style and on-trend sensibility, Article is perfect. Like Modern Furniture, they keep the lines clean with a heavy touch of minimalism and MCM inspiration, but the pieces often have the look and feel of mid century modern design reimagined for today.
Items like the Seno Walnut Dining Table seen here are what truly shine. It seats 10 to 12 people, is made of solid wood, and comes with more than 500 reviews that give it an average of 4.6 stars. Pair with a full set of chairs and maybe even a new sideboard to complete the redesign of your dining room or kitchen.
Darryl and Jessica Sharpton started Albany Park in 2017 after realizing, in their words, "buying a sofa sucked." After making a decision out of hundreds of options, few of which met their needs, and waiting more than a month to receive a sofa they ordered, they went to work creating a company that would offer limited styles in a variety of upholsteries so each buyer's individual needs were met without the hassle of nitpicking over slight design discrepancies.
Browsing through the best sellers page, you quickly get a sense of the shapes and styles available. They're fun yet classy, bold but stylish, and comfortable enough to suit nearly anyone's needs. We're currently taken with this Ẹkáàbọ̀ Albany Sofa in Koyo Velvet and even more impressed that the legs are customizable in either gold or woodgrain to match your aesthetic. Take a look around the site to get a better impression of the Sharpton's gorgeous creations, and order one now–shipping is free.
Mid Century Modern is great and everyone seems to love it right now, sure, but some of us need a little flourish with our interior design. Enter: Fabulous & Baroque.
The stunning pieces you'll find here echo the lines of its namesake stylistic movement of early 17th century Europe that incorporated intricate carvings and ornamentation into decor, jewelry, clothing, music, and endless other forms of art that dominated until Neoclassicism took hold in the 18th century.
A fun tidbit: The word "baroque" is reportedly at least partially derived from the Medieval Latin word baroco, which French philosopher Michel de Montaigne used in his writings to mean "bizarre and uselessly complicated." Depending on your taste for the gaudier things in life, perhaps it's the ideal way to live and decorate.
And so, Fabulous & Baroque provides plenty to choose from when it comes to ornate, richly swooping and swirling designs that will turn your abode into a palatial fantasy in no time. While their designs include plenty of contemporary looks as well, we're hopelessly devoted to the dreamy look of pieces like the Giselle Glazed Two Door Bookcase below. The price tags aren't cheap on most pieces like this one, but the company offers payment plans through Affirm that let you refurbish your home as needed for low monthly payments.
"As design lovers, we believe statement pieces shouldn't be out of reach," the brains behind Castlery say of their company. "That's why we collaborate with renowned designers around the world to create exclusive designer collections – minus the hefty price tag."
Their collection backs up this statement. Each piece carries the hallmark of expert craftsmanship with a cosmopolitan edge that looks expensive and sleek. The attention to detail and great build seem even better when examining their prices, all hovering somewhere around half what you'd expect to pay at a high end retailer.
Take for example the Mico Armchair pictured below: Constructed with the Danish Modern Vibe in mind, the sturdy rattan chair is ergonomic and wildly comfortable with an organic aesthetic. The matching stool and side tables are available, too, so you can use this piece to craft the perfect oasis for reading in a sunroom for well under $1000 when you buy all three pieces.
Ashley Furniture is a fantastic all-around place to get whatever it is you need for today's home at discounted prices and personalized help via an online representative who's happy to chat with you. The options are endless with everything from kids' furniture to couches to dining room sets to storage and decor items–this is a great all-in-one shopping stop that will fill your house with affordable furniture.
One section we love at Ashley is their vast lighting section. Over 600 options provide tons of gorgeous pendants, chandeliers, and lamps, including this incredible rope orb chandelier below. It's industrial and glamorous at once, perfect for setting a moody, warm tone in whichever room it graces. And it's only $104.99!
To be perfectly honest, Wayfair isn't always the place to go when you want quality. However, if you're strapped for cash and need something quickly that will hold up for a solid few years, check them out, plus there are plenty of actual luxury items available–just go in knowing what you want and what you can afford.
Wayfair shines when it comes to budget furniture that's a step above IKEA and easy communication with company concerning shipping, returns, and anything else you may have questions about. They frequently feature big sales on everything, and trust us when we say they have everything. Couches, tables, hall trees, dish towels, mirrors, statues, and more–you name it, it's somewhere in this immense website's stock.
On a personal note, I have ordered several items from Wayfair with varying degrees of satisfaction and have to insert my own personal favorite piece, the Holmes Vanity, which I bought last year as a home office desk. It's solid, gorgeous, and incredibly luxurious to sit down to when it's time to work or just put on a face of makeup. You simply can't beat the carved details that make opening a drawer feel like a posh experience rather than just reaching for a pen again.
Okay, so they're not specifically a furniture store, but there's a reason the old jokes about going into Target for one thing and coming out with a car full ring true. Naturally the retail mega-giant provides plenty of fun stuff to be had, but have you looked at their furniture lately??
It's good. Like really good. Despite being affordable as always, Target has really stepped up their home goods game in the past several years. While you can still buy the generic looking dorm furniture they've always carried, they've also incorporated a real eye for design in their collections, and we're loving pieces like this Liberty 1.0 Mid Century Modern Nightstand by Manhattan Comfort that looks amazing but costs less than $100.
Browse their incredible deals on similar pieces, then make sure you also check out their rotating selection of interior decor pieces. They're up to date, super cheap, and will always keep your home looking fresh without breaking your wallet's heart. Just check out the current Opalhouse collection if you won't take our word for it.
Tastemakers, influencers, and interior designers all agree: Chairish is one of the world's top spots for snagging designer deals on impeccable furniture, with many pieces ranking in the "museum quality" sphere. Every item is hand-selected by the company's curators to ensure their selection is immaculately edited to feature only the finest.
Another bonus is how sustainable shopping vintage like Chairish can be. From their inception through now, Chairish has helped more than half a million pieces of furniture find a second life. 85% of their stock is vintage, so when you find something you can't live without in their assortment, buy it.
One of our current obsessions on the site is this 1960s bar cart expertly crafted from brass. Just look at those wheels!
Keep reading to see a few more of our favorite pieces from the sellers listed here.
Raella Couch
Green couches are still very "in" for 2022 and will look stylish for years to come. Try one for yourself with this comfy Raella model from one of our very favorite retailers, Article.
Brighton Oval Dining Table
With a heavy touch of MCM with a timeless Walnut veneer, this attractive dining table will wow your dinner guests and provide a cozy haven for your nightly meals. Thanks to impeccable design, it's also compact while still maintaining ample room for six guests to dine comfortably.
Mid Century Modern Harvey Probber Chaise Lounge. Reupholstered in Crypton Fabric
This phenomenal piece will elevate your entire home, regardless of where you choose to place it. Invest in a classic chaise like this to lend sophistication, style, and richness to your furniture portfolio.
Cayleigh 27.5'' Wide Velvet Wingback Chair
Don't you want to curl up, drape your legs over one arm, and read a book in this cheerful, bright orange wingback chair? It also comes in yellow and blush pink, all in sensuous velvet for pristine softness that lets you sink into a relaxing time.