10 ways to wear and display Pantone's Color of the Year, Very Peri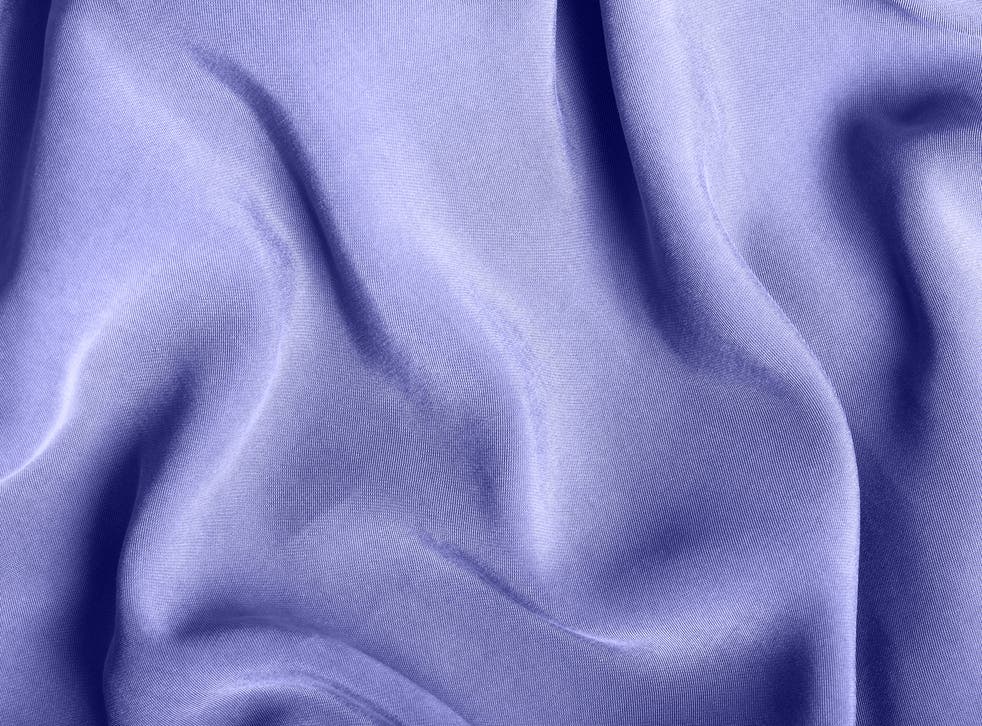 Pantone unveilved their official color for 2022 a few weeks back, a gorgeous shade of purple called Very Peri. They say of their choice:
"Displaying a carefree confidence and a daring curiosity that animates our creative spirit, inquisitive and intriguing PANTONE 17-3938 Very Peri helps us to embrace this altered landscape of possibilities, opening us up to a new vision as we rewrite our lives. Rekindling gratitude for some of the qualities that blue represents complemented by a new perspective that resonates today, PANTONE 17-3938 Very Peri places the future ahead in a new light."
They go on to cite the transformative times in which we live, emerging from isolation, and trends in both the physical and digitals worlds that inspired the choice.
We happen to think Very Peri is a fantastic choice, and one we'll be proudly displaying in our homes and on our bodies for months to come in 2022–especially spring, when this color will look right at home among the rebirth of nature and sunshine.
For now, we've chosen ten items to wear, carry, and use in your home in Very Peri (and the closest shades we could find like it) that we think you'll also love. Keep reading to find your favorites rendered beautifully in our newest color crush.
Pantone Very Peri/Off-White Canvas
Kick off 2022 the right way with these adorable Very Peri canvas Cariumi sneakers. They're comfortable, trendy, and the company relies on sustainable and earth-friendly practices to create some of the easiest-to-wear kicks on the market.
Staud Estelle Ostrich-Embossed Leather Shoulder Bag
This updated take on last year's tiny handled bag is built for fashion lovers who need a little extra room, and it's in this year's most stunning shade! Enjoy lush ostrich embossed leather with an adjustable handle, silver hardware, and suede lining for the ultimate luxury experience.
Modern Cotton Harrison Queen Flat Sheet Solid Periwinkle
If periwinkle doesn't quite fit your daily wear aesthetic, try injecting a bit of the cheery pastel into your bed linen! This flat sheet set provides a hint of spring-like airiness for a low investment cost and can be used for years to come when you need a light refresh in your bedroom.
Anastasia Beverly Hills Norvina® Pro Pigment Palette Vol. 5
We've said it before but it remains true: Makeup is one of the easiest and lowest commitment ways to test-run a trend. Give periwinkle, lavender, deeper purples, browns, shimmery whites, and more a try with this enormous palette from Anastasia Beverly Hills and count on at least a handful – if not all – of these shades working out for you.
Journelle Emma Chemise
Loungewear doesn't have to be dowdy, so slip into something light and cozy that still makes you feel beautiful with this peri chemise from comfortable lingerie experts Journelle.
Wool Beret in Periwinkle
Top off your look with the perfect cold-weather accessory that instantly gives every outfit a hint of je ne sais quoi.
Desiree Linen Dress
One of our favorite dress-making companies, Reformation, created one of the most perfect ways to incorporate periwinkle into your spring wardrobe with this flirty linen Desiree dress. Make sure to snatch it up now, though–it's on sale for half off and only a few remain!
Arctic Fox Vegan and Cruelty-Free Semi-Permanent Hair Color Dye (8 Fl Oz, PERIWINKLE)
Ready to really take the plunge with periwinkle? Try Arctic Fox's cruely-free, vegan hair dye to give yourself whimsical highlights or an all-over dramatic makeover and enjoy the delicious scent, conditioning benefits, and beautiful fade-out tones you'll get after a few washes.
Ayla Legging
The ribbed, stretchy nylon blend of these leggings is wildly comfortable no matter what your workout demands, while the flattering high waist will help you feel confident while you sweat!
And as always, if you're unsure of sizing, style, or have any other questions, take advantage of Revolve's "Ask a Revolve Stylist!" feature to receive helpful advice on the spot.
V Neck Button Detailed Knitwear Cardigan - Purple
While DeFacto doesn't currently ship to the states, this cardigan is too cute to be excluded from the Very Peri roundup. The oversized fit and beautifully springlike shade are wearable, flattering, and give you a cool-girl edge no matter what outfit you throw it on over.
Take advantage of DeFacto's first-time buyer discount with code GET20 to save 20% off your order and get free UK shipping on orders over £35–and trust us, you'll find plenty of items to love.